Governors
The Governing Body is responsible for overseeing many of the strategic decisions of the school. While the Headteacher is in charge of the day-to-day running of the school, the governors are involved in such areas as finance, staffing, setting targets and analysing data.
The role of the Governing Body can be split into three aspects defined by the Department for Education as:
ensuring clarity of vision, ethos and strategic direction for the school
holding the headteacher to account for the educational performance of the school and its pupils, and the appraisal of staff
overseeing the financial performance of the school and making sure it's money well spent.
The Governing Body is made up of volunteers with a range of skills such as finance, property, HR as well as an interest in education
If you are interested in learning more about the work of the governing body please contact me.
Pippa Smith / Kate Duncombe
Co-Chairs of the Governing Body
chair@caldecote.cambs.sch.uk
Kevin Vanterpool: Co-Opted Governor
I have had the pleasure of serving on the Governing Body since 2015 and was elected
as Chair in 2019. I am currently acting as an adviser when needed due to workload.
I come from a public sector background where I was organisational lead for strategic partnerships with a strong focus on safeguarding and support to children and young people impacted by drugs, alcohol and mental health. I now run my own consultancy business which focuses on the design and development of services for the most vulnerable members of the community.
I strongly believe in the value of a great education, and I saw first-hand the growth in my own daughter during her time at Caldecote. Such growth is not just about academic achievement but also the wider development of our children to realise their potential and become confident, independent and capable young people. To achieve this the relationship between the school, parents and the local community is key, and my role is to promote and maintain such high standards of achievement, in all aspects of school life.
Kate Duncombe: Co-Chair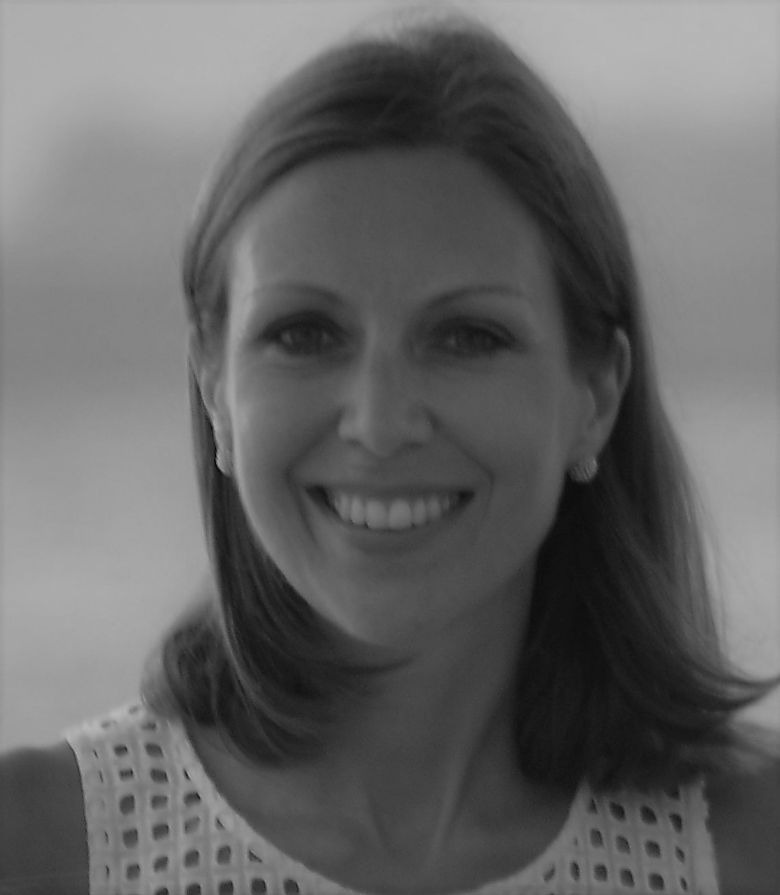 I joined the governing board at Caldecote Primary School in November 2015 as an Associate member and subsequently became a Co-opted member in March 2016. I am now the Co-Chair of Governors, after being Vice-Chair for three years and I also chair the Pupil, Curriculum and Safeguarding (PCS) committee.
I have three children currently at the school, and a son that has just left and moved onto secondary school.
My background is in Education and I have a BA (Ed). Over the years I have taught all the way from Nursery to Year 8 in Cheltenham, England; Boston USA; Hong Kong and Singapore. The schools have ranged from a start-up school to large, top British International schools. I have held posts on the Senior Leadership team and have always been heavily involved in the committees that work with the parents.
My most recent experience is in the Early Years, which is my passion. As the link governor for Reception I love all the time I spend coming in and visiting the staff and children. I also have responsibility for English. I thoroughly enjoy being a on the governing board at Caldecote Primary School and being a part of school life. I feel that I can contribute my knowledge and experience and at the same time keep up to date on current best practice.
Mary-Ann Claridge: Local Authority Governor
I have been a governor since 2001 and I am part of the Premises, Personnel and Finance committee and am the link governor Maths and Wraparound care.
I am a Data Scientist. My job is to make sense of data, to see what it is telling us, and pick out underlying trends, successes or problems. I can use this to look out for potential issues before they become problems, can check whether interventions are working, I can ask analytical questions and check assumptions.
Working with data is sometimes very distant from the real world. In the school, and especially in the Primary School it is immediate. A change in performance data may mean that a topic needs to be presented differently so that all children can understand it, or may mean that some children need to be given support. I enjoy being able to use my skills, but in a way that has immediate impact for real people.
Cristina Turner: Parent Governor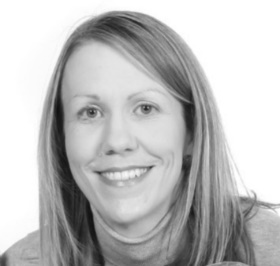 I have been a governor at Caldecote Primary School since April 2018. I am a member of the Personnel, Premises and Finance Committee and have responsibility for Art & Design and Design & Technology areas of the curriculum.
I began my career working as a civil servant in the Home Office. I moved to Cambridgeshire 11 years ago and continue to work as a senior manager in the public sector locally, working with partners on cross-cutting governance, policy and partnership issues.
I have two children in the school and am pleased to use the skills and experience I have to support the school in delivering the best education possible for all our children. It is always a pleasure to spend time in the school and see the children's enthusiasm for learning.
Suzy Reed: Co-opted Governor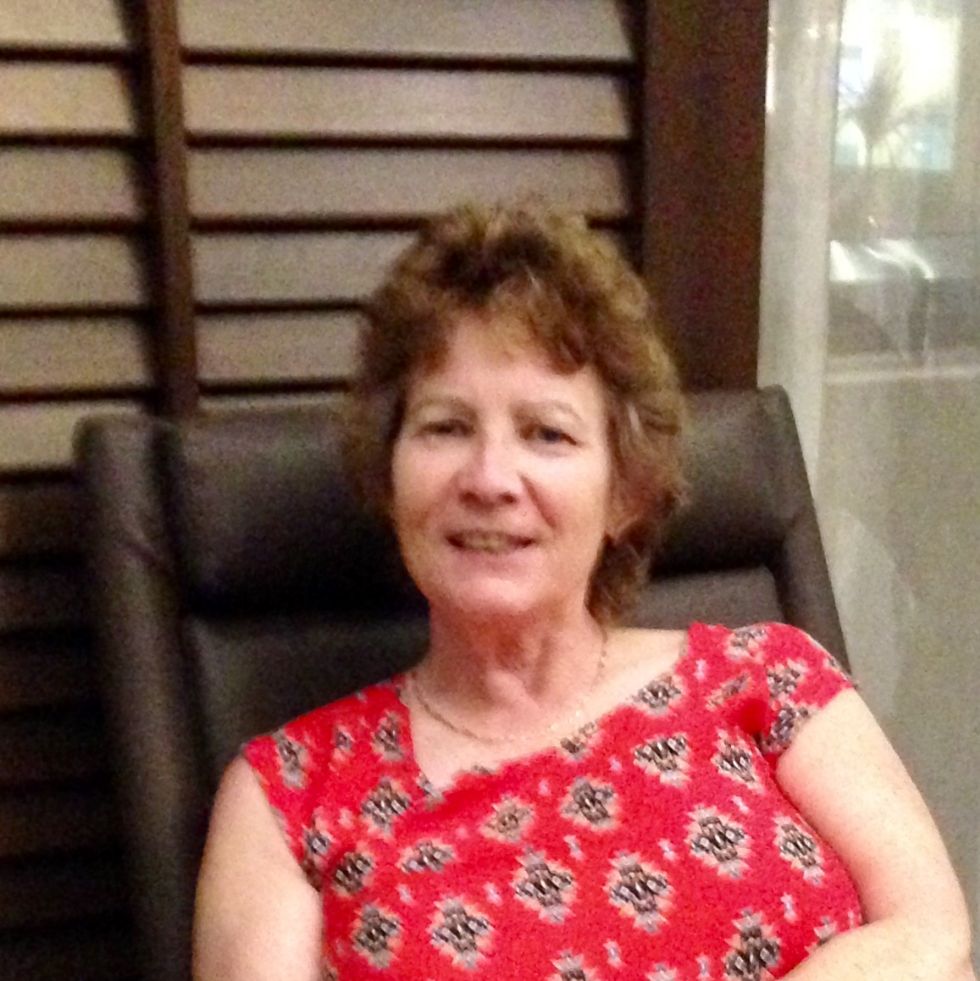 I am entering my second term of office as a governor at Caldecote Primary School. I currently sit on the Pupil, Curriculum & Safeguarding committee and I have responsibility for Computing and Music.
I have lived in Caldecote for 30 years plus and my daughter attended the school. My background was in electronics ,but I currently do the admin and accounts for our family business.
I was volunteering in the school prior to becoming a governor and I continue to do so every Wednesday. This enables me to see first-hand all the hard work being accomplished. I am enjoying being a governor, contributing to school life and especially seeing how the school has developed as the community has grown.
Renu Martingale: Parent Governor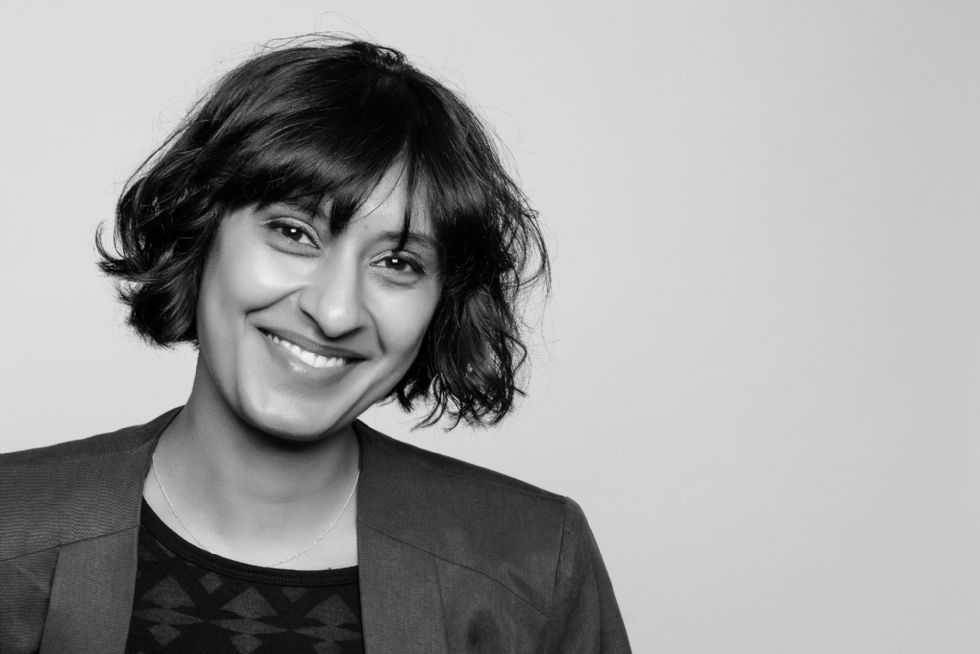 I am a member of the Personnel, Premises and Finance Committee and take responsibility for Mental Health & Well-Being, Inclusion and Diversity, Equal Opportunities and PSHE. I was elected as a parent governor in October 2017.
I have over 15 years experience of marketing and strategy roles mainly in the technology sector, including educational technology. These roles have given me plenty of experience of managing complex projects, overseeing budgets and developing effective and happy teams.
We moved to the village in 2015 and were immediately welcomed into the small, friendly school community. Applying the skills and experience from my career, as well as my perspective as a parent to ensure that strategic decisions the school makes support the needs of our local community is an incredibly rewarding experience.
Pippa Smith: Co-Chair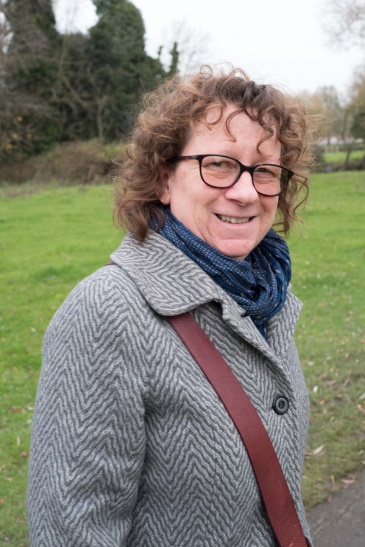 I have been a governor at Caldecote Primary School since 2012 and am now in my third term of office. I was Chair of Governors for four years and now Co-chair of the FGB as well as chair of the PPF committee. I am the lead governor for Safeguarding including children in care and those previously in care and Prevent and Domestic Abuse. I also have responsibility for Geography and History.
I originally trained and worked as an archaeologist but moved across to heritage learning and engagement over 20 years ago. I previously worked as part of the education team at English Heritage but have been freelance since 2014. I now support museums, archaeological units and other cultural organisations with their learning and audience engagement offer.
I enjoy being a governor as I feel that my understanding of heritage learning can support the school but I also learn a great deal from the team at Caldecote. Visiting the school is always fun and I love seeing how the children learn and develop in their time there.
Shweta Tripathi: Co-opted Governor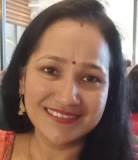 I am Shweta Tripathi and I have lived in Caldecote for over 2 years. My son had a very happy time at Caldecote Primary School. I have a background in education with 12 years experience as a teacher and I am always keen to support and be involved in the school whenever possible. I am pleased to have been appointed as a Governor and I hope to be able to use my expertise and knowledge to contribute to the Governing Body and support the school going forward. I have responsibility for Citizenship, Eco Team and Science.
Joanna Skiba-Szymanska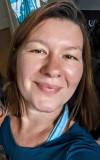 I was elected to be a Governor at Caldecote Primary school in June 2021. My areas of responsibility are Languages, PE and Sport Premium.
I have been living in Caldecote with my husband and two children since 2014.
Professionally, I am a quantum physicist with background in electronics engineering. I work as an expert on single photon sources for quantum communications. I work for a world leading electronics company but I am also involved with Cambridge University in teaching and training undergraduate and postgraduate students. In addition to the scientific aspect, my work requires strong project managements skills due to extensive collaboration with other companies and universities.
I hope to make an important contribution using my knowledge and experience to help the school to continue to be successful and effective.
Jay Surti: Local Authority Governor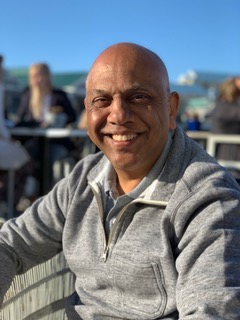 My name is Jay Surti and I have been living in Hardwick for the past 15 years with my wife and son. I have two children who have both been through the education system, part of which has been in Cambridge. Prior to moving to Cambridge, we used to live in Solihull.
I am currently working for Cambridge Assessment as a senior manager in assessment and as part of the senior leadership team I contribute to strategy, resource planning and decision-making. I have been working in educational assessment for over 25 years in various different roles which has mainly included the development of assessments and qualifications both nationally and internationally as well as an involvement with standards setting. I am pleased to be a Governor at Caldecote Primary school and hope to make an important contribution using my knowledge and experience to help the school to continue to be successful and effective. I have responsibility for SEND (including Pupil Premium, Vulnerable and Disadvantaged pupils) and RE. The school plays a crucial part in developing young children to be happy, healthy and high achieving.
Governor Info
Name

Type of Governor

Length of term

When term started

Committee

Link areas and other responsibilities

Pecuniary interests

Kevin Vanterpool

Co-opted
4 years
September 2015
PCS

Adviser for safeguarding

None
Kate Duncombe
Co-opted
4 years
March 2016
PCS

Co-Chair
Chair of PCS
Link for English & EYFS

None

Mary-Ann Claridge

Co-opted

4 years

April 2015

PPF

Maths
Wraparound care

None
Renu Martingale
Parent
4 Years
November 2017
PPF
Mental Health &
Well-being
Inclusion & Diversity
PSHE
None
Natalie Martin
Staff
4 years
July 2018
PCS
SENDCo
None

Suzy Reed

Co-opted

4 years

November 2015

PCS

Computing &
Music

None
Pippa Smith
Co-opted
4 years
April 2015
PCS

Co-Chair
Safeguarding
Georgraphy & History

Heritage Education specialist

Cristina Turner

Parent

4 years

April 2018

PPF

Art & Design
Design & Technology

None
Jay Surti
Co-opted
4 years
March 2021
PPF
SEND & RE
None
Shweta Tripathi
Co-opted
4 years
March 2021
PCS
Citizenship & Science
None
Joanna Skiba-Szymanska
Parent
4 Years
July 2021
PE & Languages

Karen Stanton

Head teacher

N/A

On appointment

PCS & PPF

Co-Headteacher

None

Rebecca Snelling

Associate member
N/A

PCS & PPF

Co-Headteacher
None

Lesley Whitehead

Associate member

N/A

PPF

Business Manager

None
No governors are governors at other schools and no governors are related to staff or other governors.
PCS= Pupil, Curriculum and Safeguarding Committee
PPF= Personnel, Premises and Finance Committee
Governor attendance at meetings 2021/2022
Meeting attendance for 2021/22
Name

PPF 6.10.21

PCS 20.10.21

FGB 17.11.21

PPF

26.1.22

PCS 9.2.22

FGB 23.2.22

PPF 4.5.22

FGB 4.5.22

PCS

15.6.22

PPF 29.6.22

FGB 6.7.22

K Vanterpool

K Duncombe

R Martingale

N Martin

S Reed

P Smith

C Turner

K Stanton

R Snelling

L Whitehead

J Surti
S Tripathi
Governor attendance at meetings 2020/21
Meeting attendance for 2020/21
Name

FGB 24.9.20

PCS

8.10.20

PPF

4.11.20

FGB

12.11.20

FGB

21.1.21

PPF

25.2.21

FGB

11.3.21

PCS

29.4.21

PPF

6.5.21

FGB

6.5.21

PPF

17.6.21

FGB

1.7.21

K Vanterpool

P

N/A

N/A

P

P

N/A

P

N/A

N/A

AP

N/A

A

K Duncombe

P

P

N/A

P

P

N/A

P

P

N/A

P

N/A

P

M Claridge

P

P

N/A

A

P

N/A

P

P

N/A

A

N/A

A

R Martingale

P

N/A

P

P

AP

P

P

N/A

P

P

P

P

N Martin

P

P

N/A

P

P

N/A

AP

P

N/A

P

N/A

AP

S Reed

AP

P

N/A

P

P

N/A

P

P

N/A

P

N/A

P

P Smith

P

N/A

N/A

P

P

P

P

N/A

P

P

P

P

C Turner

P

N/A

P

P

P

P

P

N/A

P

P

P

P

K Stanton

P

P

P

P

P

P

P

P

P

P

P

P

R Snelling

P

P

P

P

P

P

P

P

P

P

P

P

L Whitehead

N/A

N/A

P

N/A

N/A

P

N/A

N/A

P

N/A

P

N/A

J Surti
P
P
P
P
P
A
S Tripathi
P
P
P
P
P
P
Governor attendance at meetings 2019/20
Meeting attendance for 2019/20
Name

FGB 11.9.19

PCS

26.9.19

PPF 2.10.19

FGB 19.11.19
PPF 5.12.19

FGB 14.1.20

FGB

4.2.20

PCS

4.3.20

PPF

20.4.20

PPF

5.5.20

FGB

5.5.20

FGB

23.6.20

PPF

14.7.20

PCS

16.7.20

K Vanterpool

P

A
N/A
A
N/A
P
P
N/A
N/A
N/A
P
P
N/A
N/A

K Duncombe

P

P
N/A
P
N/A
P
P
P
N/A
N/A
P
P
N/A
P

M Claridge

P

A
N/A
P
N/A
P
P
P
N/A
N/A
P
P
N/A
P

R Martingale

P

N/A
P
P
P
P
AP
N/A
P
P
P
P
P
N/A

N Martin

P

P
N/A
P
N/A
P
P
P
N/A
N/A
P
P
N/A
P

S Reed

AP

P
N/A
P
N/A
AP
P
P
N/A
N/A
P
P
N/A
P

P Smith

AP

P
N/A
P
N/A
P
P
N/A
P
P
P
P
P
N/A

C Turner

P

N/A
P
P
P
P
P
N/A
P
P
P
P
P
N/A

K Stanton

P

P
P
P
P
P
P
P
P
P
P
P
P
P

R Snelling

P

P
P
P
P
P
P
P
P
P
P
P
P
P

L Whitehead

N/A

N/A
P
N/A
P
N/A
N/A
N/A
-
P
N/A
N/A
P
N/A
Key
N/A = either not on that committee or wasn't a governor at the time of the meeting
P = Present
AP = Apologies sent
A = Absent
Minutes of Meetings
Please see the links below for the minutes of all Governor meetings