Governors
The Governing Body is responsible for overseeing many of the strategic decisions of the school. While the Headteacher is in charge of the day-to-day running of the school, the governors are involved in such areas as finance, staffing, setting targets and analysing data.
The role of the Governing Body can be split into three aspects defined by the Department for Education as:
ensuring clarity of vision, ethos and strategic direction for the school
holding the headteacher to account for the educational performance of the school and its pupils, and the appraisal of staff
overseeing the financial performance of the school and making sure it's money well spent.
The Governing Body is made up of volunteers with a range of skills such as finance, property, HR as well as an interest in education
If you are interested in learning more about the work of the governing body please contact us.
Pippa Smith & Kate Duncombe
Co-Chairs of the Governing Body
psmith@caldecote.cambs.sch.uk & kduncombe@caldecote.cambs.sch.uk
The Clerk to Governors is Katie Tween
Kate Duncombe: Co-Chair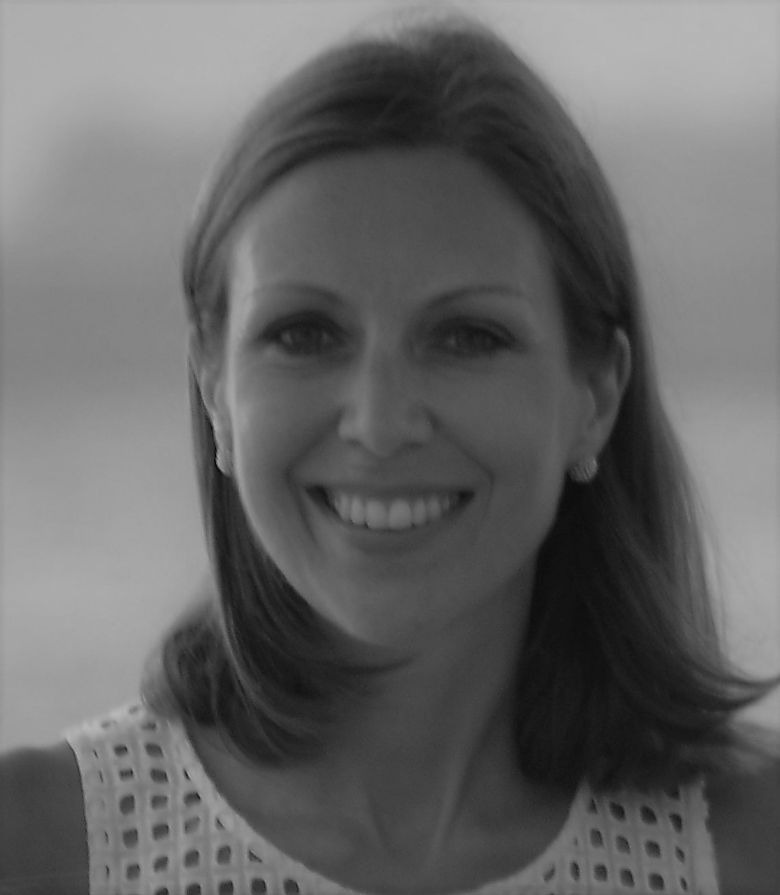 I joined the governing board at Caldecote Primary School in November 2015 as an Associate member and subsequently became a Co-opted member in March 2016. I am now the Co-Chair of Governors, after being Vice-Chair for three years and I also chair the Pupil, Curriculum and Safeguarding (PCS) committee.
I have three children currently at the school, and a son that has just left and moved onto secondary school.
My background is in Education and I have a BA (Ed). Over the years I have taught all the way from Nursery to Year 8 in Cheltenham, England; Boston USA; Hong Kong and Singapore. The schools have ranged from a start-up school to large, top British International schools. I have held posts on the Senior Leadership team and have always been heavily involved in the committees that work with the parents.
My most recent experience is in the Early Years, which is my passion. As the link governor for Reception I love all the time I spend coming in and visiting the staff and children. I also have responsibility for English. I thoroughly enjoy being on the governing board at Caldecote Primary School and being a part of school life. I feel that I can contribute my knowledge and experience and at the same time keep up to date on current best practice.
Pippa Smith: Co-Chair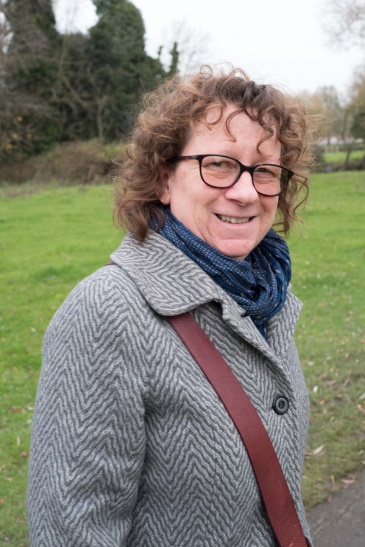 I have been a governor at Caldecote Primary School since 2012 and am now in my third term of office. I was Chair of Governors for four years and now Co-chair Governors and chair of the PPF committee. I am the lead governor for Safeguarding including children in care and those previously in care and Prevent and Domestic Abuse. I also have responsibility for Geography and History.
I originally trained and worked as an archaeologist but moved across to heritage learning and engagement over 20 years ago. I previously worked as part of the education team at English Heritage but have been freelance since 2014. I now support museums, archaeological units and other cultural organisations with their learning and audience engagement offer.
I enjoy being a governor as I feel that my understanding of heritage learning can support the school but I also learn a great deal from the team at Caldecote. Visiting the school is always fun and I love seeing how the children learn and develop in their time there.
Mary-Ann Claridge: Local Authority Governor
I have been a governor since 2001 and I am part of the Premises, Personnel and Finance committee and am the link governor Maths and Wraparound care.
I am a Data Scientist. My job is to make sense of data, to see what it is telling us, and pick out underlying trends, successes or problems. I can use this to look out for potential issues before they become problems, can check whether interventions are working, I can ask analytical questions and check assumptions.
Working with data is sometimes very distant from the real world. In the school, and especially in the Primary School it is immediate. A change in performance data may mean that a topic needs to be presented differently so that all children can understand it, or may mean that some children need to be given support. I enjoy being able to use my skills, but in a way that has immediate impact for real people.
Emma Hall: Parent Governor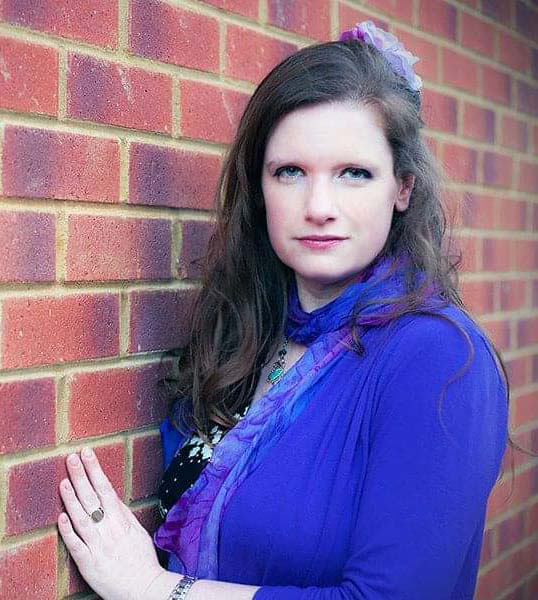 I joined the governing body in late 2021 as a parent governor. I currently have one child at the school who is in Reception. I am currently on the Pupil, Curriculum and Safeguarding (PCS) committee as the Art and Design subject lead. I am also the current governor for diversity.
I grew up around education as both my parents were teachers in primary schools. I hold a degree and post graduate in Art and Design related fields. I am a qualified teacher for the post compulsory sector but during my career I have taught children many times in private or non-school educational settings. This included projects working with disadvantaged children.
I lived in the USA for 8 years where I was also a foster parent and took classes in trauma informed parenting. This led to my passion for supporting and celebrating diversity in schools.
Natalie Martin: Staff Governor
Natalie is the elected staff Governor
Vicky Miles: Co-opted Governor
I have worked at Caldecote Primary School since 2008 where I'm currently a Higher-Level Teaching Assistant in Year 6 and the Deputy Manager and Designated Safeguarding lead for Care Clubs. I also hold the position of PSHE and Mental Health Lead as well as having responsibility for overseeing the Eco Council and the Junior Travel Ambassadors. I have previously worked in publishing as well as running a bookshop within a university. I have two grown-up children who both attended the School. Having served as Clerk to the Governors for five years I am now looking forward to joining the Governing Body. I feel that my understanding of the school, Care clubs and the children will enable me to provide support and insight.
Joanna Skiba-Szymanska: Parent Governor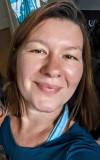 I was elected to be a Governor at Caldecote Primary school in June 2021. My areas of responsibility are Languages, PE and Sport Premium.
I have been living in Caldecote with my husband and two children since 2014.
Professionally, I am a quantum physicist with background in electronics engineering. I work as an expert on single photon sources for quantum communications. I work for a world leading electronics company but I am also involved with Cambridge University in teaching and training undergraduate and postgraduate students. In addition to the scientific aspect, my work requires strong project managements skills due to extensive collaboration with other companies and universities.
I hope to make an important contribution using my knowledge and experience to help the school to continue to be successful and effective.
Jay Surti: Co-opted Governor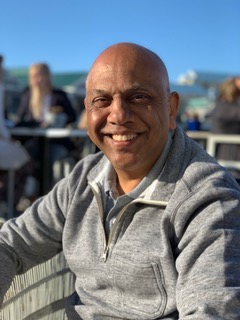 My name is Jay Surti and I have been living in Hardwick for the past 15 years with my wife and son. I have two children who have both been through the education system, part of which has been in Cambridge. Prior to moving to Cambridge, we used to live in Solihull.
I am currently working for Cambridge Assessment as a senior manager in assessment and as part of the senior leadership team I contribute to strategy, resource planning and decision-making. I have been working in educational assessment for over 25 years in various different roles which has mainly included the development of assessments and qualifications both nationally and internationally as well as an involvement with standards setting. I am pleased to be a Governor at Caldecote Primary school and hope to make an important contribution using my knowledge and experience to help the school to continue to be successful and effective. I have responsibility for PHSE, mental Health and RE. The school plays a crucial part in developing young children to be happy, healthy and high achieving.
Shweta Tripathi: Co-opted Governor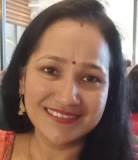 I am Shweta Tripathi and I have lived in Caldecote for over 2 years. My son had a very happy time at Caldecote Primary School. I have a background in education with 12 years experience as a teacher and I am always keen to support and be involved in the school whenever possible. I am pleased to have been appointed as a Governor and I hope to be able to use my expertise and knowledge to contribute to the Governing Body and support the school going forward. I have responsibility for Citizenship, Eco Team and Science.
Janet Taylor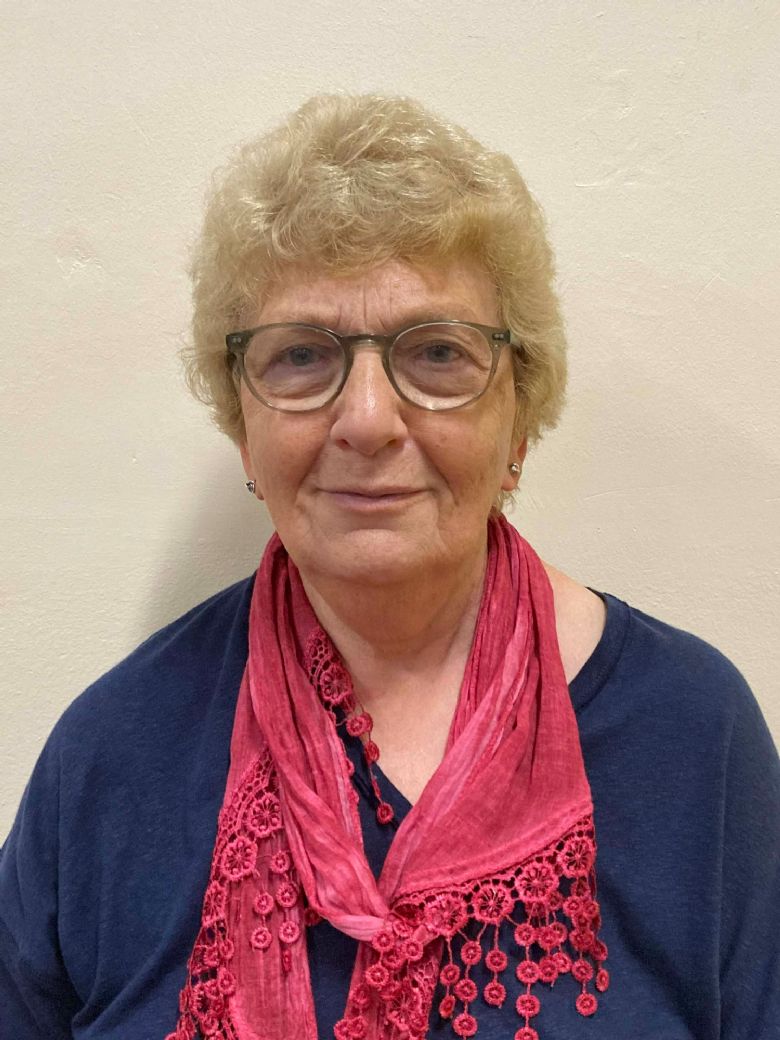 My name is Janet Taylor, and I am a co-opted governor. Almost my entire working life was in Special Education. I loved teaching and the energy of being in a vibrant school, in my case it came with a lot of challenges and rewards. My specialism was autism and teaching through structured teaching and total communication systems, i.e., individual teaching programmes, signing, picture exchange systems and language. Children with severe autism and severe learning difficulties can be extraordinarily challenging, but the reward of having children of 7,8 and 9 years begin to speak meaningfully was a tremendous experience. I have taken on the role of Special Needs Governor at Caldecote and hope I can effectively support the good work already evident. I have also trained in Safer Recruitment training to support appointments in the future.
I was chair of governor at the village school, for almost four years, where I lived in Herefordshire and volunteered in school until moving to Cambridgeshire to live near family. I look forward to being involved actively in school and having pleasure in seeing children make progress in every regard.
Past Governors
The following have now stepped down as governors or reached the end of their term
| | | | |
| --- | --- | --- | --- |
| Name | Type of governor | Date of appointment | Resigned |
| Kevin Vanterpool | Co-opted | September 2015 | July 2021 |
| Renu Martingale | Parent | October 2017 | October 2021 |
| Suzy Reed | Co-opted | November 2015 | November 2021 |
| Cristina Turner | Parent | April 2018 | April 2022 |
None of these governors had any relevant business or pecuniary interests or other potential conflicts of interest.
Governor Information
Name

Type of Governor

Length of term

When term started

Committee

Link areas and other responsibilities

Pecuniary interest

Kate Duncombe
Co-opted
4 years
March 2020
PCS

Co-Chair
Chair of PCS
Link for English & EYFS

None
Pippa Smith
Co-opted
4 years
April 2019
PCS

Co-Chair
Chair of PPF
Safeguarding
Geography & History

Heritage Education specialist

Mary-Ann Claridge

Co-opted

4 years

April 2019

PPF

Maths


None
Emma Hall
Parent
4 years
December 2021
TBC
Art & Design
Design & Technology
Natalie Martin
Staff
4 years
July 2018
PCS
SENDCo
None
Vicky Miles
Co-opted
4 years
December 2021
PPF
Joanna Skiba-Szymanska
Parent
4 Years
July 2021
PCS
PE & Languages
None

Rebecca Snelling

Head teacher
N/A
On appointment

PCS & PPF

Co-Headteacher
None

Karen Stanton

Head teacher

N/A

On appointment

PCS & PPF

Co-Headteacher

None
Jay Surti
Co-opted
4 years
March 2021
PPF
RE, PSHE and Mental Health
None
Shweta Tripathi
Co-opted
4 years
March 2021
PCS
Citizenship & Science
None
Janet Taylor
Co-opted
4 years
December 2021
PCS
SEND
None

Lesley Whitehead

Associate member

N/A

PPF

Business Manager

None
No governors are governors at other schools and no governors are related to staff or other governors.
PCS= Pupil, Curriculum and Safeguarding Committee
PPF= Personnel, Premises and Finance Committee