Reading
Why is reading so important?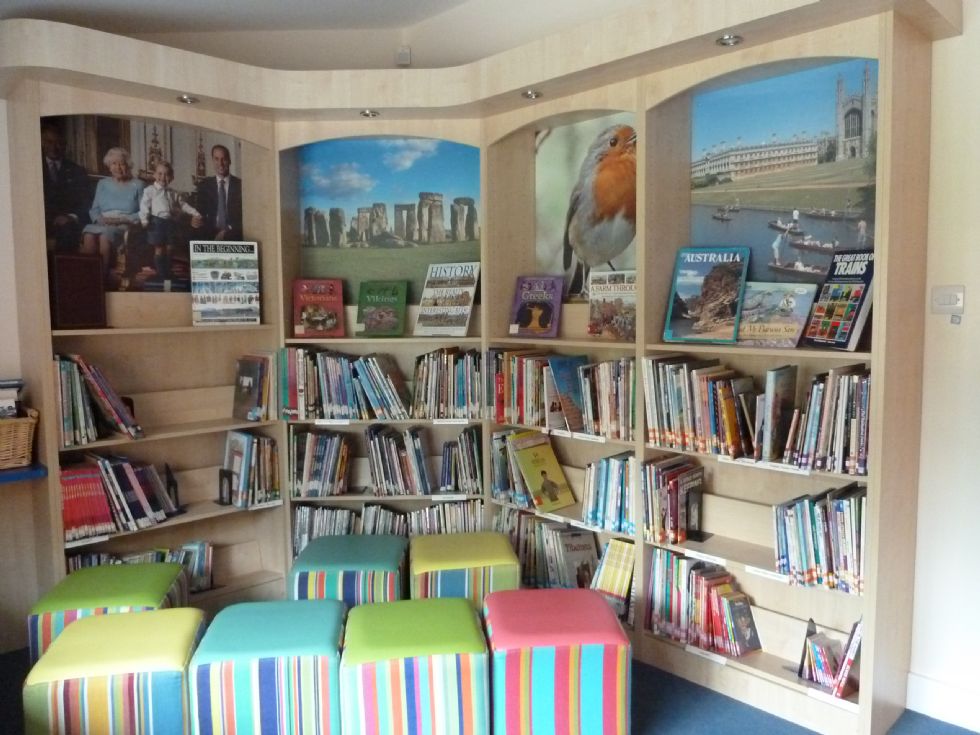 Reading is a vital tool for learning and for life. Research has shown that children who enjoy reading achieve better at school and that reading for pleasure is more important to a child's educational achievement than their family's wealth or social background. Reading not only helps us to widen our knowledge and experiences but also allows us to increase our confidence in many aspects of our lives.
Helping children to make progress in reading is most successful when it is done in partnership between home and school. In fact, helping your child with their reading is the single most important thing you can do to support their educational progress. It is vital that parents continue to share books with their children, even when they are able to 'read' on their own. Research has shown that just twenty minutes spent reading every day will improve a child's abilities and concentration.
Research: Reading for Change, OECD 2002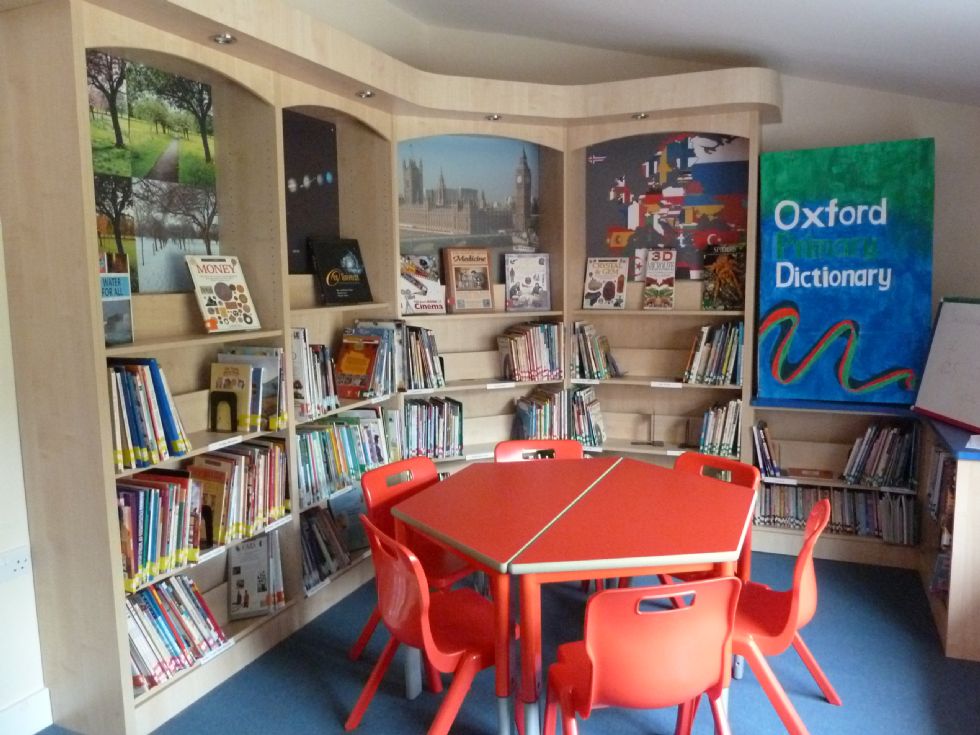 How we teach reading in school
In order for children to become able and independent readers they need to have:
Fluency: children who can read at a comfortable speed with appropriate expression
Accuracy: children who can 'decode' words they are reading without interrupting the flow
Understanding: children who can follow content of what they read
Enjoyment and confidence: children who will become lifelong readers because it is a useful and pleasurable thing to do
For children to be able to decode new and unfamiliar words they need to be able to segment and blend the phonemes (sounds) in the words. These skills are taught in daily phonics sessions using Letters and Sounds throughout Reception and Key Stage 1 (Red, Blue and Yellow classes). Letters and Sounds can be downloaded at: https://www.gov.uk/government/publications/letters-and-sounds
There are opportunities for children to practise and apply their phonics in their reading, spelling and writing sessions. Children also practise reading and spelling 'tricky words' e.g. once, have, said, where. Once children can blend sounds together to read words, they practise reading books that match the phonics and 'tricky words' they know.
Children will engage in all sorts of reading activities each day at school. Sometimes these will be as an individual e.g. reading 1:1 with an adult, or as a group e.g. guided reading. They will also 'read': instructions for tasks, from the whiteboard, information texts, as well as being read to by teachers. Throughout all these sessions, teachers are carefully assessing each child's progress to ensure there is a good balance between challenge and consolidation.
We choose to use a range of different texts to support reading progress. Some books are'banded' which is a colour coding system which determines the 'level' of the book based on the complexity of vocabulary and text structure. Some books are specifically used to support phonic development and again, these are grouped to reflect the different phonic stages. The colour bands are:
Pink, Red, Yellow, Blue, Green, Orange, Turquoise, Purple, Gold, White, Lime, Silver, Sapphire and Magenta
If a child in Key Stage 1 is a very able reader and they are confident reading Magenta books, they will move onto to our 'Free Reader' selection of longer, chapter books. All children also have the opportunity to free choose a non-fiction book from the library which they can take home to enjoy with their family.
As children move in to Key Stage 2 (Orange, Green, Purple and Silver classes) most children become more 'independent' readers and join our Accelerated Reading programme
. This is an online system that 'checks' children's understanding of the texts they have read. Parents have access to the system from home so both school and parents are able to keep track of the progress children are making. All children will engage in regular Guided Reading sessions where teachers will support their reading development.
How can you help at home?
Some suggestions to develop the 'reading habit':
Schedule a regular time for reading – perhaps when you get home from school or just before bed
Find a quiet place away from other interruptions
Help and support your child if they get stuck on any words. DO NOT simply tell them the words, encourage them to work it out by:
Sounding out the phonemes
Using any picture clues
Using the context of the sentence to work it out
Asking "What would fit sensibly?"
Re-reading to check for meaning
When they are more able, seeing if they can recognise any 'smaller' words in a longer word to help them e.g. carpenter
Visit the library as often as possible (e.g. Cambourne or central Cambridge)
Look for books on topics that you know your child is interested in – maybe dragons, insects, cookery or a certain sport
Make sure that children's books are easily accessible in different rooms around your home
'Model' reading for your child i.e. try to sit down and read regularly (a magazine, newspaper, book, etc.) or read alongside them
You can also help by attending any meetings at school about how we teach reading. You can support your child sounding out the letters and then 'blending' the sounds together to make a whole word. Try not to refer to the letters by their names – focus on the sounds. You can hear how to say the sounds correctly by following this YouTube link:
https://www.youtube.com/watch?v=-ksblMiliA8
and by reading Letters & Sounds https://Letters & Sounds
A few things we would urge you NOT to do:
X Don't be impatient with your child if they do not know/remember a word that they have read easily before; simply encourage and help them to work it out
X Don't read with your child whilst you are trying to help other siblings with their homework or if you are doing something e.g. cooking tea
X Don't make your child read there and then if they really aren't in the mood. It will not be a very productive session for either of you. Suggest that you do it in 10 minutes, after tea, etc.
Even when your child becomes an independent reader, sharing bedtime stories will enable your child to enjoy literature, extend their vocabulary and comprehension of stories. All primary aged children love listening to stories – never think they have 'grown out of it'.